Explore our exclusive collection of five wines, a precious selection of unique and refined bubbles, which light up with skill, becoming the undisputed protagonists of elegant evenings and unforgettable moments.
"Your wine, your light, your story"
Enhance your tasting experience with our stunning LED technology. Illuminate the bottle with a bright and customizable light, creating a magical and unique atmosphere. Add a touch of elegance and originality to your event or gift with our illuminated prosecco.
Contact us using our dedicated form and let your creativity marry with our excellent Prosecco, to create unforgettable memories.
A personalization directly on our site will also be available soon.
Certainly! We offer customization of bottles for events and companies. Our graphic designers will create a solution specifically for your needs. Contact us for more information!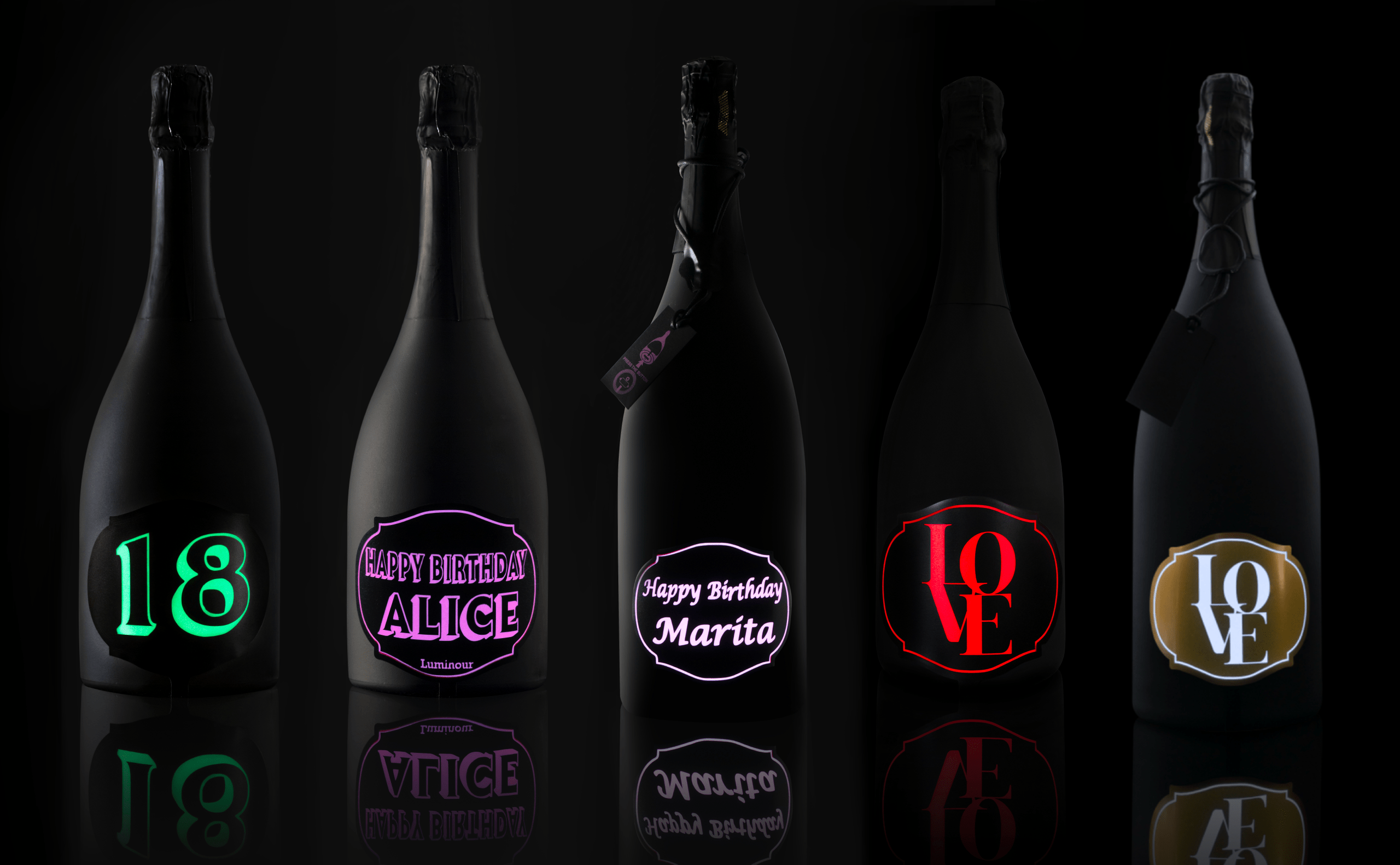 Do you have any questions or special requests?
Don't hesitate to contact us with any questions or concerns. Your satisfaction is our priority.
31050 Monastier di Treviso (TV)
© 2023 Luminour Persico Frova